Y'all are probably like "HEY GIRL! Where you been?!!?" And I'm all like, "
Over here
, y'all, check it out!"
Seriously, though, I've been tirelessly prepping for Christmas, so I haven't had much time to think about or overcome any fears. This is what I've been doing instead:
My presents are all wrapped and ready, and now I'm yearning for eggnog, Christmas parties, "Christmas Vacation," too much food, and marathoning "A Christmas Story." The work has been done, and now it's time to play. Can't wait to spend the next few days with my loved ones. Y'all enjoy your holidays or lack of holidays - whatever you prefer.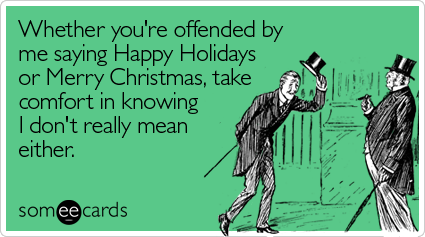 See ya after Xmas, dudes!