Daenerys Targaryen is a Bad. Ass. Bitch.
1. Just look at her. Look at her. LOOK AT HER!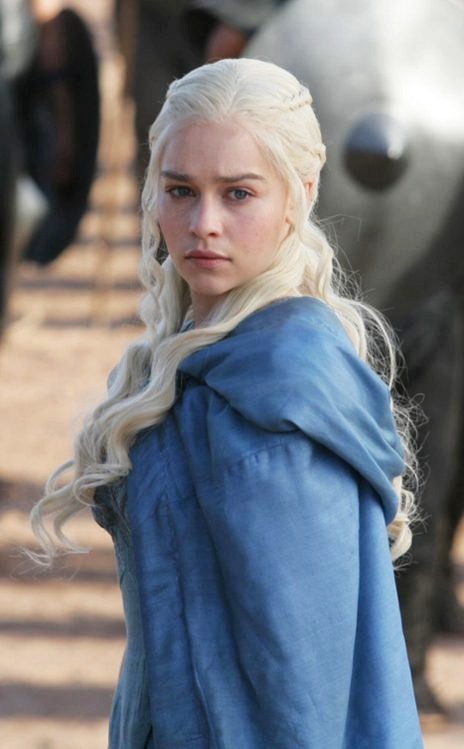 2. After her psychotic, idiotic brother sold her into marriage, she decided to become a true member of the people to which she was now
queen
Khaleesi.
3. SHE DECIDED TO FALL IN LOVE WITH THIS SEXY ASSHOLE.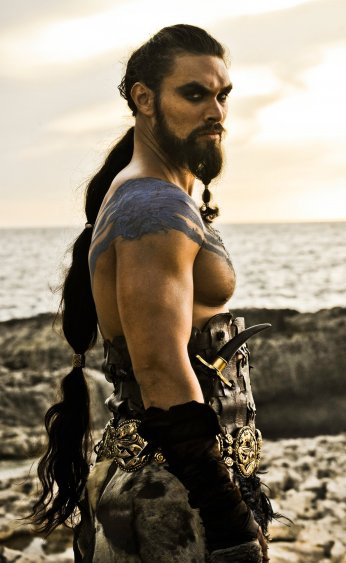 4. She ate the heart of a god damn horse.
5. She is a firm, but gentle leader. Like, she'll save your life from rapists, but if you use black magic to kill her husband, she'll like... burn you alive.
6. She WALKED INTO A FIRE AND DIDN'T DIE OR EVEN GET BURNED. Oh, and she emerged with a few DRAGONS.
7. She led the people she inherited from her husband through desolate wasteland instead of abandoning them for her own sake.
8. She took on a bunch of really weird, obviously wine-addicted warlocks to save her
dragons
children.
9. She locked a bunch of traitorous assholes inside an empty vault to die, then stole all their money because they sucked.
10. SHE JUST BOUGHT A CITY'S ARMY, TURNED THEM AGAINST THE CITY, BURNED THEIR LEADER ALIVE WITH A DRAGON, THEN FREED ALL THE MEMBERS OF THE ARMY...... AND THEY DECIDED TO FIGHT FOR HER ANYWAY.
Daenerys Stormborn of the House Targaryen, you are my hero now and forever. No one will institutionalize me if I start acting with even half this badassery and power, will they? Alright, good. Now that that's settled, I'm off to take back the Iron Throne...
Or go to sleep. Same thing, right?